Our Mission
To Build Kingdom Businesses Globally, with focus on the Hispanic Community.
Our Vision
To transform the Hispanic and Supplier Diversity communities through coaching and training. To create an inclusive community that provides products and services in an ethical and biblical manner. To impact the global economy through the growth of our communities' participation while increasing the Kingdom of God in the Marketplace.
About Us
Nehemiah Project International Ministries, Inc. (NPIM) is a non-profit 501c3 business development and support organization whose mission is to build Kingdom businesses globally through the Nehemiah Entrepreneurship Community (E-Community) online platform and a network of Nehemiah Entrepreneurship Community Centers around the world that are locally owned and operated in partnership with Nehemiah Project. We are a business development and support organization that works in partnership with churches, marketplace ministries, educational institutions, associations, and individuals around the world. We train and support kingdom companies through Biblical Entrepreneurship training, coaching, and access to capital. We also publish and distribute biblically-based inspirational and educational business and leadership content through a network of retail outlets and licensees.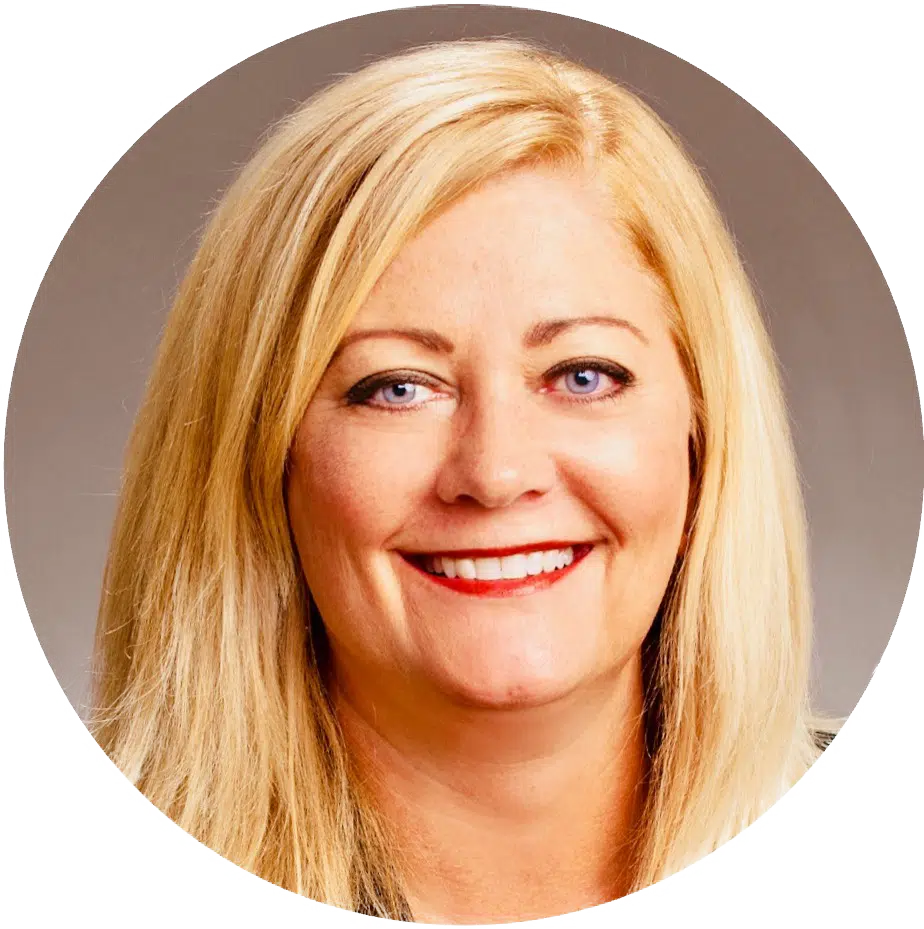 Coaching has impacted our business, Binger Insurance & Financial Services, immensely. Our team has come together, and is being held accountable. It has helped us focus on the "pie in the sky" – the end result! In 4 years since receiving coaching and training from the A&P & Orlando Center team, we have grown from $350K to $1.3MM in revenue!"
Catherine Binger
President, Binger Insurance & Financial Services
Meet Our Team

Samuel Lowry serves as A&P International's Marketing & Communications Manager. He provides intercultural marketing and administrative support to company branding and operations. He coordinates, creates, and updates project communications including graphics and materials for proposal and events. Samuel also assists our DBEs with design assistance for capability statements, PowerPoint, business cards, logo, web creation, etc. Recently, Samuel became the Center Director of the Orlando Center. In this role, he heads all the trainings and coaching experiences that are founded on biblical principles; supporting business owners in becoming Biblical Entrepreneurs.
Samuel achieved the honor of Eagle Scout. He graduated high school a year earlier than his class, and has graduated with a bachelor degree in Business Administration: International Business and a Masters of Arts in Global Studies from Liberty University. Samuel also graduated from the NAHPA Leadership Institute in 2022, a program to support young, hispanic leaders in the community to stand for religious freedom in various industries and roles.

Damaris Perez serves as the Global Connections Coordinator for A&P International, Inc. She brings 9 years of experience in the supplier diversity industry.
Mrs. Perez offers excellent customer service and member care, provides customer support to both, our corporate clients and our diverse suppliers, and internally for A & P, serves as our operations coordinator and event planner. She directly supports the company's President and CEO. Damaris is responsible for organizing meetings, programming, training, and coaching, and for creating opportunities for our clients to grow globally.
Damaris is a certified Identity & Destiny Facilitator and has been instrumental in helping many people find their God-given purpose.

Renée Lloret was born in Colombia where she received her BA in Business Administration from Los Andes University. Shortly after, she moved to the United States where she gained her knowledge and expertise in IT. She now has over 25 years of experience, and uses it to lead and oversee the day-to-day operations of A&P International, in accordance with the company's strategic plan for growth and expansion.
She is a goal setter and operates to complete programs and tasks to reach our maximum potential. She is a coach, trainer, and business developer for many of our clients. In alignment with her passion to serve the community, she spearheads our social corporate responsibility by coordinating our donations/charitable contributions program and allocating time for our staff to serve non-profits and our community, as a whole.
Renee is a certified Identity & Destiny Facilitator and Certified Coach by the Nehemiah Project International Ministries. She also serves the Orlando Center by handling all the finances relates to the operations of the Center.

Daphne White, a BA graduate of Kean University is a unique cutting edge, mission-based entrepreneur, with a passion for soul-winning, and assisting people with growing in faith.  As an inspirational facilitator of Identity and Destiny, she brings thinking outside of the box to the business world as a new untapped territory of "eclectic innovation".  The Prayer Speakers Hub is a unique warm-up tool leading the Identity & Destiny Sweet Spot Analysis 8 week class that helps bring clients into their God-given unique abilities, knowing who they are and what gifts God has assigned to them to bear much fruit.   All of this is supported and managed by Grace Campaign Exchange, a robust peer-to-peer crowdfunding cooperative designed to help clients learn marketing techniques, create start-up capital, and practice beta testing before they choose angel investors to promote their niche within their market.  
Daphne is certified as an Identity & Destiny Facilitator, and she serves as the Chaplain for the Orlando Center.

Watchen Harris Bruce is the President & CEO of a mission-based community development financial institution in Baltimore, MD.  She has more than 30 years of banking, finance, economic and business development, affordable housing, and leadership experience. She has extensive experience, both nationally and internationally. Watchen is also the CEO of WHB & Associates, LLC, an entrepreneurship, and business development company. She served as Chief of Party/Country Director of the USAID Investing for Business Expansion (IBEX) project, access to finance, and business development project in Liberia. In the United States, Watchen served as Vice President and business banker for several national commercial banks in United States.
Watchen is a graduate of the Nehemiah Project Biblical Executive Program and is a Certified Trainer & Coach for the Orlando Center. Watchen's purpose in life is to share the gospel and help others pursue their purpose via biblical entrepreneurship.

Ana Maria Quintero Lowry is a leading expert in supplier diversity coaching and training with more than 33 years of experience in the consulting industry. She is devoted to the engagement of people from varying cultures and backgrounds. Her knowledge in sales and business development has yielded her clients their highest closing ratios; an immediate return on their investment. Mrs. Lowry is a Colombian native, has traveled around the world, and proven her ability by coaching and training some of the most recognized corporations and entrepreneurs. She received her Juris Doctorate and Masters Degree in International Trade in Colombia in 1982.
Ana Maria opened A & P International, Inc. in 1989, and then in 2021 decided to open the Orlando E-Community Center with her son, Samuel Lowry, as the Center Director. The center provides the opportunities for entrepreneurs and business owners to receive biblically-integrated training and coaching while also allowing an avenue for sponsors and donors to support these entrepreneurs in their mission in building kingdom businesses. The Orlando Center also has the focus on engaging the Hispanic Community with the benefits and curriculum offered by Nehemiah Project International Ministries.

Tony Lowry, with a degree in Electrical Engineering from University of Central Florida, and with a financial background in both banking and taxes, serves as CFO and Executive Coach of A & P. In this capacity, Tony provides insight and recommendations for growth plans for the organization; creating and establishing yearly financial objectives that align with the company's plan for growth and expansion.
Tony Lowry is a Certified Trainer & Coach, by the Nehemiah Project, for the Orlando Center. His core trainings and coaching programs include: Biblical Entrepreneurship Certificate program, Identity & Destiny, and Business Success Accelerator Group Coaching program.

Salvador Pacheco is the Director of the Instituto de emprendimiento y transformación humana [Institute of Entrepreneurship & Human Transformation]. He is Certified Trainer for Nehemiah Project International Ministries and serves the various centers in the Hispanic community of Nehemiah, including: Puerto Rico Center, Mexico Center, and Orlando Center. He actively trains and develops entrepreneurs in their mission to become Kingdom Businesses.
Salvador also lives out his calling to ministry as co-pastor, alongside his wife, for the last 10+ years of the Iglesia Valle de Bendición [the Church of Blessing Valley] in Xalapa, Veracruz México. Him and his wife have now been married for 33 years. Together, they continue to impact the kingdom of God across Latin America.
Business Group Coaching Program
Our Business Group Coaching programs are delivered in a 6 or 12-month business coaching and development program designed to help you establish, build and succeed in your business. In these programs, you will engage with other entrepreneurs and business owners in a group session delivered by experts and masters of business. You will also receive a personalized 1-1 coaching session with a certified coach, and be included in an accountability session to ensure you keep moving forward and accomplish your goals.
Upcoming Courses
[fusion_events cat_slug="orlando-center-cls" past_events="no" order="ASC" number_posts="" columns="4″ column_spacing="-1″ picture_size="auto" padding_top="" padding_right="" padding_bottom="" padding_left="" content_alignment="" content_length="" excerpt_length="" strip_html="" pagination="infinite" hide_on_mobile="small-visibility,medium-visibility,large-visibility" class="" id="" /]
Upcoming Events
[fusion_events cat_slug="orlando-center-evt" past_events="no" order="ASC" number_posts="" columns="4″ column_spacing="" picture_size="auto" padding_top="" padding_right="" padding_bottom="" padding_left="" content_alignment="" content_length="" excerpt_length="" strip_html="" pagination="infinite" hide_on_mobile="small-visibility,medium-visibility,large-visibility" class="" id="" /]
We use our proprietary course materials along with some of the best business resources available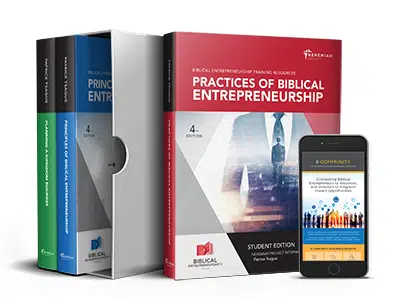 KINGDOM BUSINESS TOUR
Listen to one of our program graduates of how they have succeeded and grown because of coaching & finding their God-given purpose!
Sustainable Church Initiative
The Nehemiah Sustainable Church Initiative is designed to help churches and ministries to learn innovative and creative ways to disciple their congregations, including entrepreneurs and marketplace leaders while enhancing the church's ability to sustainably achieve its mission.
Due to the challenges faced by churches brought on by the Covid-19 pandemic, the aging of baby boomers, and the increased secularization of culture, Nehemiah Project launched the Nehemiah Sustainable Church Initiative to partner with churches and church leaders to help them achieve financial viability, equip their congregations, including entrepreneurs and marketplace leaders, and transform culture.
According to the United Church of Christ, 40% of churches surveyed reported a decline in their giving. As of right now, we have yet to know the full financial impact of the pandemic on our churches.
At a time when society needs the church more than ever, the church finds itself weaker and potentially less relevant. However, we at Nehemiah Project strongly believe that the church is still the bride of Christ and society's best hope.
WHY SUSTAINABLE CHURCH
Hear from Pastor Anthony Moore, Andy Mason, and Ana Maria Lowry about why the Sustainable Church Initiative is important
WHY SUSTAINABLE CHURCH
Hear from Pastor Marc Estes, the Senior Pastor of Mannahouse (formerly City Bible Church) and President of Portland Bible College
IN PURSUIT OF A SUSTAINABLE CHURCH
Hear from Chuck Proudfit, the President of SKILLSOURCE and Founder of At Work on Purpose
It's time to grow your impact!
Imagine if we changed the way we fought poverty around the world. Instead of giving handouts, we gave hand ups. Rather than handing out shoes, we build companies that make and sell shoes; instead of sending aid, we raised up Biblical Entrepreneurs who create jobs, positively influence the values of their nation and fund their own local churches and charities. Join us in this movement.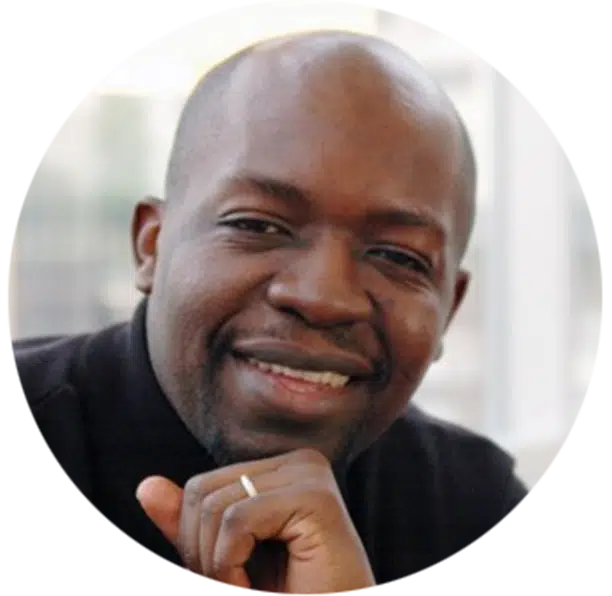 Because of the faithful generosity of our partners and donors, we are making a difference together. Because of YOU, it was possible to serve over 1871 entrepreneurs in 5 languages, create 562 new jobs, and open 5 new E-Community Centers in 2022. We are so grateful for the support, prayers, and continued generosity of every donor and ambassador of Nehemiah Project! Thank you for all you do to grow and honor His Kingdom in the Marketplace!
Patrice Tsague
Author of Biblical Entrepreneurship
Chief Servant Officer, Nehemiah Project International Ministries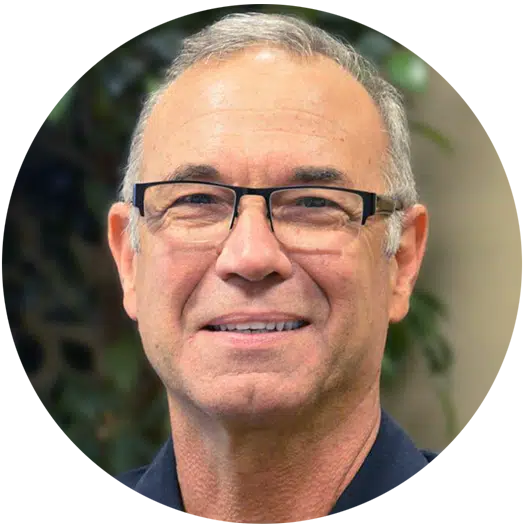 The Nehemiah Project's BE training material is an excellent integration of practical business training and biblical basis for the values and ethics of managing a business on a day-to-day basis. I encourage every kingdom business person to consider taking these courses to gain a clearer view of how God looks at the business calling and how it relates to His kingdom on earth.
Al Caperna
CEO, CMC Group | Director, call2all Business Track